The Story of our Life
Part III
by: A. van Veelen
Amsterdam, June 28th 2021– It is as if Amsterdam Football Club and Ajax's selection escapes relegation in the post-competition and we still praise the coach: just go for it, he did it in the very end.
Nothing seems to break our self-image. No pandemic, benefits disaster or corruption scandal. The brand is strong. We never have situations. Optimism, I love it. Until we smash into walls because of it.
Photographer Ilvy Njiokiktjien tried unsuccessfully for months after the outbreak of the pandemic. She was not admitted to the front, she told this newspaper. "You can't get through it," said Njiokiktjien. "Everything has to go through communication advisors." Communication people see their role as: protecting the brand from daylight.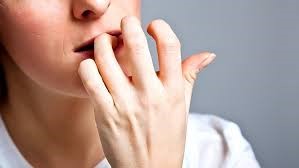 They usually say no to communication.
So from those first dramatic, all-determining months we now only have images of toilet paper, mouth masks, empty streets.
Hardly any images of the essence: seriously ill, dying. "A black hole in the visual history of the pandemic," said Njiokiktjien. Not just a shame for history, of course. The damage has already been done and is irrevocable: due to the photography ban, the seriousness of the disaster has dawned on the population too slowly.
There was no pressure to take action. With unnecessary additional suffering as a result.
Communications workers are the biggest threat to journalism, far worse than wappies or fake news and ultimately more damaging than the people who threaten journalists on the street. They throw sand in the eyes of society, undermine trust in institutions, hinder the emergency service called free press.
Communication departments are ultimately co-causers of wappies and threats.
Due to my personal branding I saw my eye defect too late, due to the lack of images of the sick and corpses, the Netherlands reacted too slowly to a disaster. Our country also needs surgery on the eyes. All communications workers should be cut out as a malicious management layer. Nothing more personal. They are also first given the opportunity to convert to whistleblowers, press mosquitoes or ombudsmen, then they are allowed to keep their FTEs. I dream of entire city marketing departments that from now on no longer build castles in the air for tourists from afar, but serve their own citizens with honest stories.
The first weeks after my operation I sometimes cycled through the city with a stupid grin, I was so pleased with my new eyes. They were days "of perfect and very sharp light," as Pessoa wrote, "when things are as real as they can be.
The problem these days is that we have stopped looking closely. We stare at screens – ask the ophthalmologists – but no longer look around openly. We are caught in frames, stories, prejudices.
I recently spoke to our postman, he said that he could no longer enjoy the facade gardens that are popping up everywhere, because he saw them as signs of gentrification. And he was right, I thought, they are!
And yet: if you can't even like the flowers on the sidewalks anymore, something is seriously wrong.
Anger distorts the picture, looking closely is also a matter of love.
"We need a new story," you sometimes hear.
But stories – time and again they have turned out to be brand stories.
Illusions.
The story of this time is that we crave the unadorned look.
I so missed looking at the world with love – synonymous with open-mindedness. To see a human instead of a non-white person, greet the neighbor instead of a Tesla driver. I miss the time when I wasn't mad about ghosts like cancel culture.
Of course, there is no such thing as a truly open mind. Pessoa already wrote that (in the translation by August W.):
Between what is and what you see is always the editor of your brain. You have two eyes, yet you see one rounded picture. cheating! Your brain does that. They cut and paste together an optical illusion. Looking is clever brainwork – looking is thinking, that's why it's so much fun. And difficult, so. But we will have to. For the alternative, the increasing narrowing of vision, the rigidity of thought, the advancing cataracts, is too frightening.
It is now or never. In the coming weeks we will have an opportunity that is as rare as a celestial body that passes by once in a lifetime: the mouth masks are allowed to take off, working from home is no longer necessary, everything unfolds and unfolds again.
We can see the world and people with new eyes.
Enjoy watching.
A.van Veelen
Read also about the life of Rainer Maria Rilke.