The Story of Hot Mud and Human Suffering
In Photographs
Amsterdam, March 12 2021– Lusi, or Lumpur Sidoarjo Indonesian word for hot mud. It now is a household word in Indonesia, the result of an erupting mud volcano in the subdistrict of Porong, Sidoarjo in East Java, Indonesia since May 2006.
We visited not long after, for the BBC's Outlook.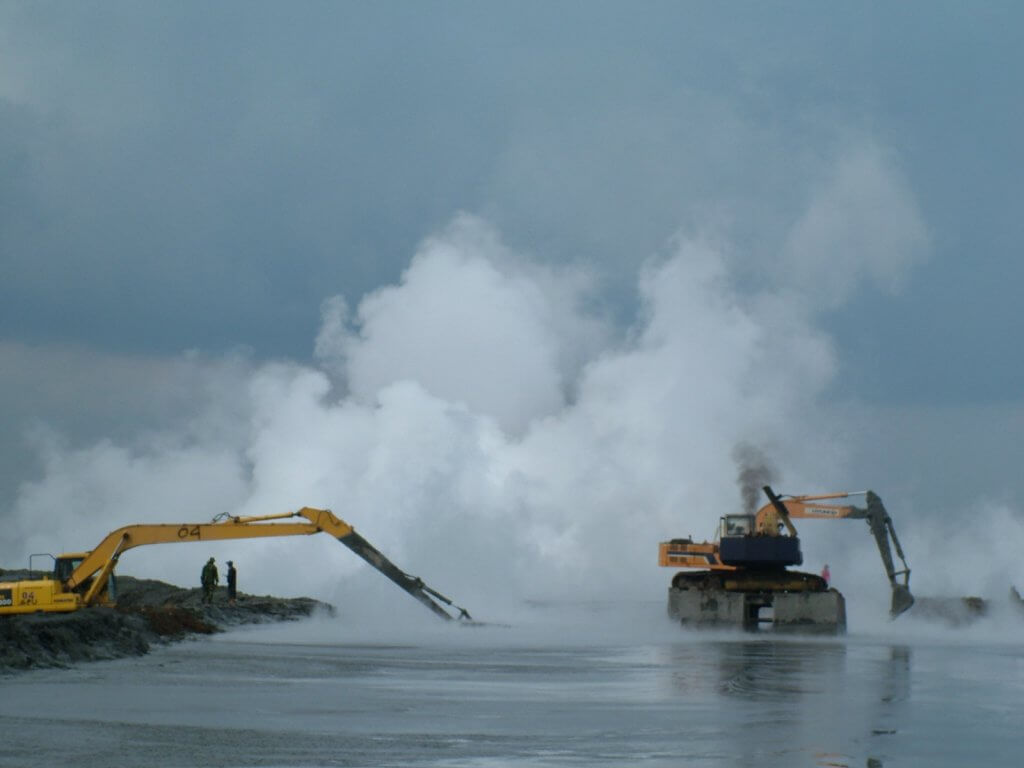 Some suggest it happened to the blowout of a natural gas well drilled by PT Lapindo Brantas, although some scientists and company officials contend it was caused by a distant earthquake.
Back in those early days Lusi spewed up to 180,000 cubic meters of mud per day.
By mid August 2011, mud was being discharged at a rate of 10,000 cubic meters per day, with 15 bubbles around its gushing point.
Although mud flow has been contained by levees since November 2008, continuous floodings regularly disrupt local highways and villages, and further breakouts of mud are still possible.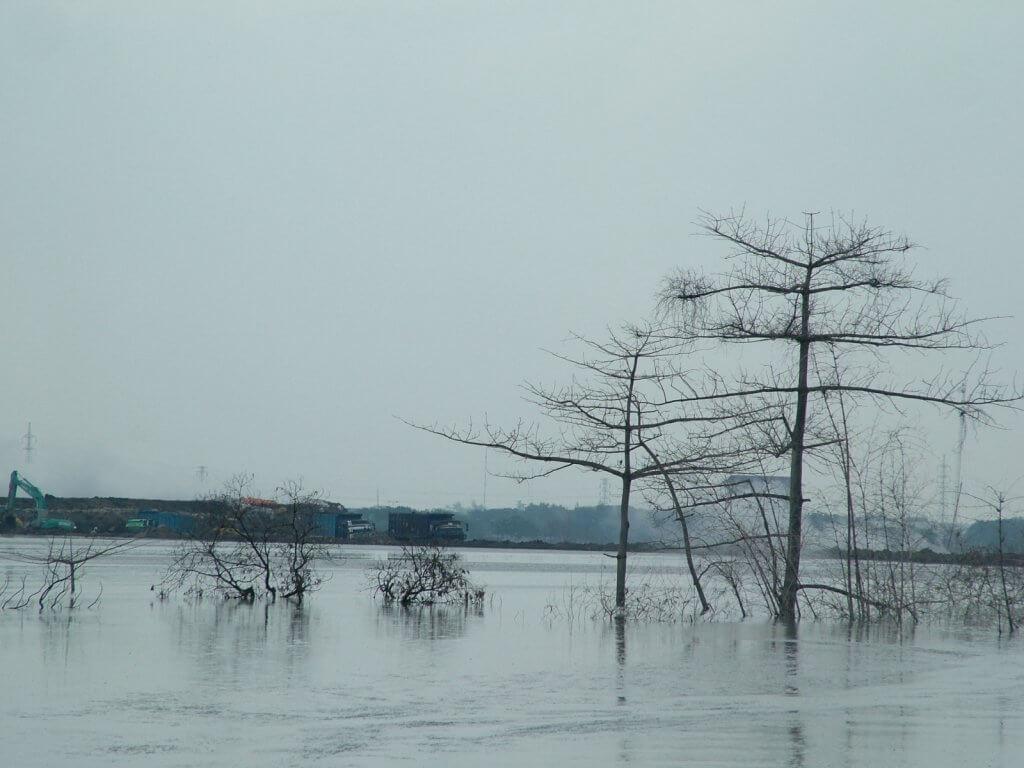 The Indonesian government has stated that their heart is with the people. However the cabinet meeting on how to disburse compensation has been delayed until further notice. A local official Saiful Ilah signed a statement announcing that, "The government is going to help and defend the people of Siring." Following this announcement protests came to an end and traffic flow returned to normal an hour later.
A study by a group of Indonesian scientists predicted the area affected by the mudflow over a ten-year period. The model simulated the mud flow and its likely outcome in order to find safe locations to relocate people and affected infrastructures. Consequences may be experienced up to 35 years.
After new hot gas flows began to appear, workers started relocating families and some were injured in the process. The workers were taken to a local hospital to undergo treatment for severe burns. In Siring Barat, 319 more families were displaced and in Kelurahan Jatirejo, 262 new families were expected to be affected by the new flows of gas. Protesting families took to the streets demanding compensation which in turn added more delays to the already stressed detour road for Jalan Raya Porong and the Porong-Gempol toll road.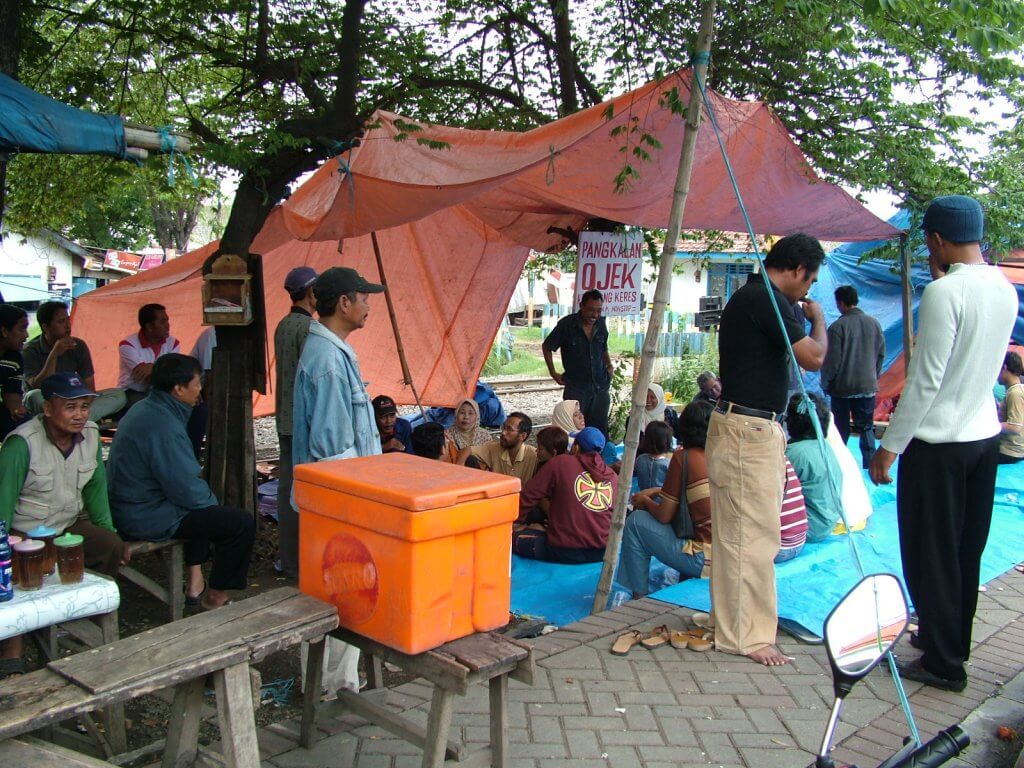 One Indonesian Vice President said that PT Lapindo Brantas Inc. must cover all the losses suffered by people in four villages in Sidoardjo affected by the hot mudflow from the company`s leaking gas exploration well in the area.
Remarks were made when visiting camps serving as shelters for hot mudflow victims in Pasar Baru, Porong, on Tuesday.
"Lapindo must bear responsibility, socially and materially, for the victims of the mudflood," the VP said.
Based on the law, oil and gas resources belong to the state but their development was being done by contractors.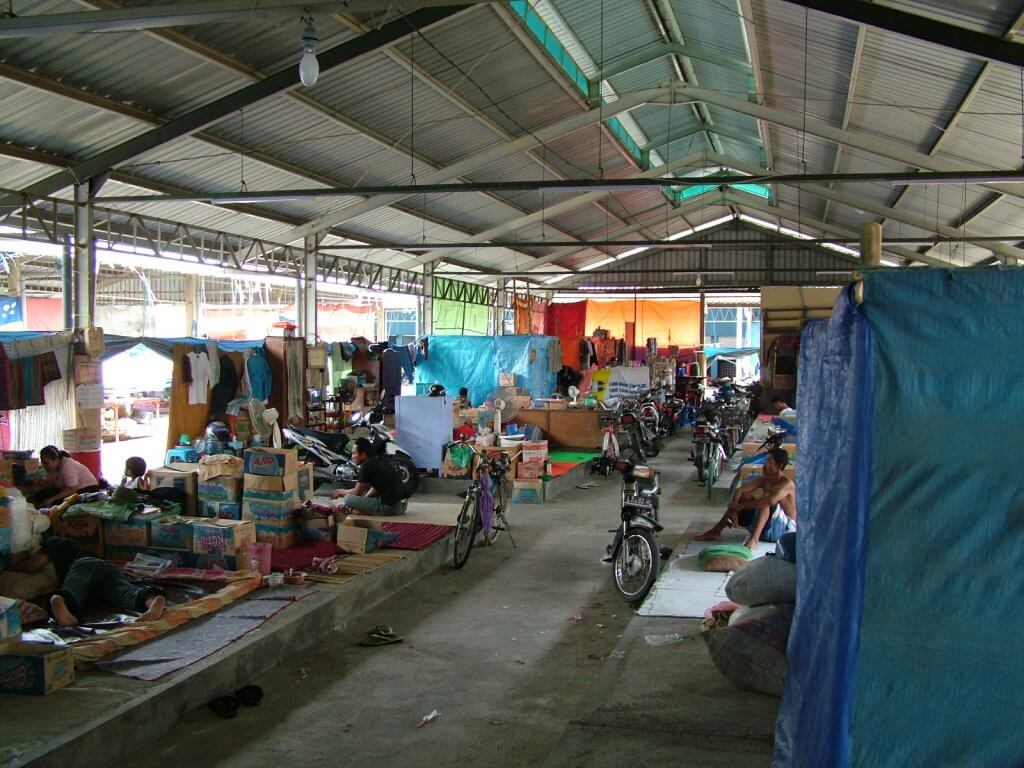 "The occupational accident at Lapindo`s gas exploration well and its impact on the people will be settled jointly by the government and Lapindo. But matters relating to compensations will be settled and borne by Lapindo," he said.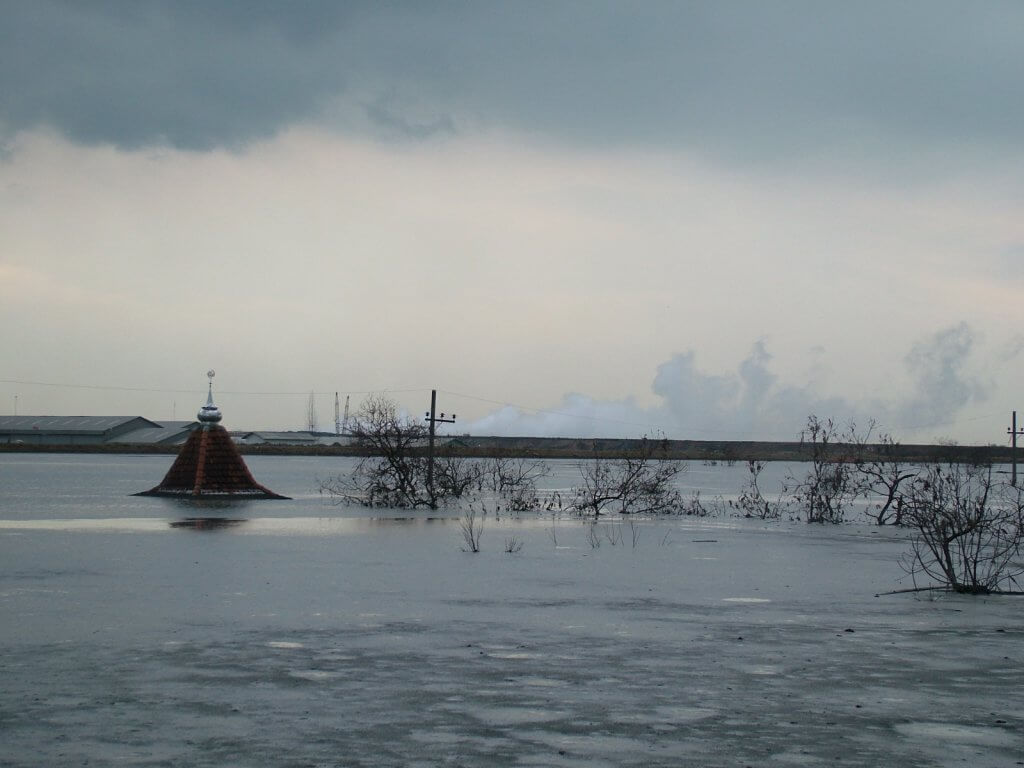 On the occasion, Lapindo Brantas represented by its chief executive officer, Nirwan Bakrie, handed over a first stage compensation worth Rp5 billion to mudflood victims which was received by deputy district head Saiful Ilah.
"This is only the first phase of compensation. All losses suffered by villagers will be covered later by the company," Saiful Ilah said.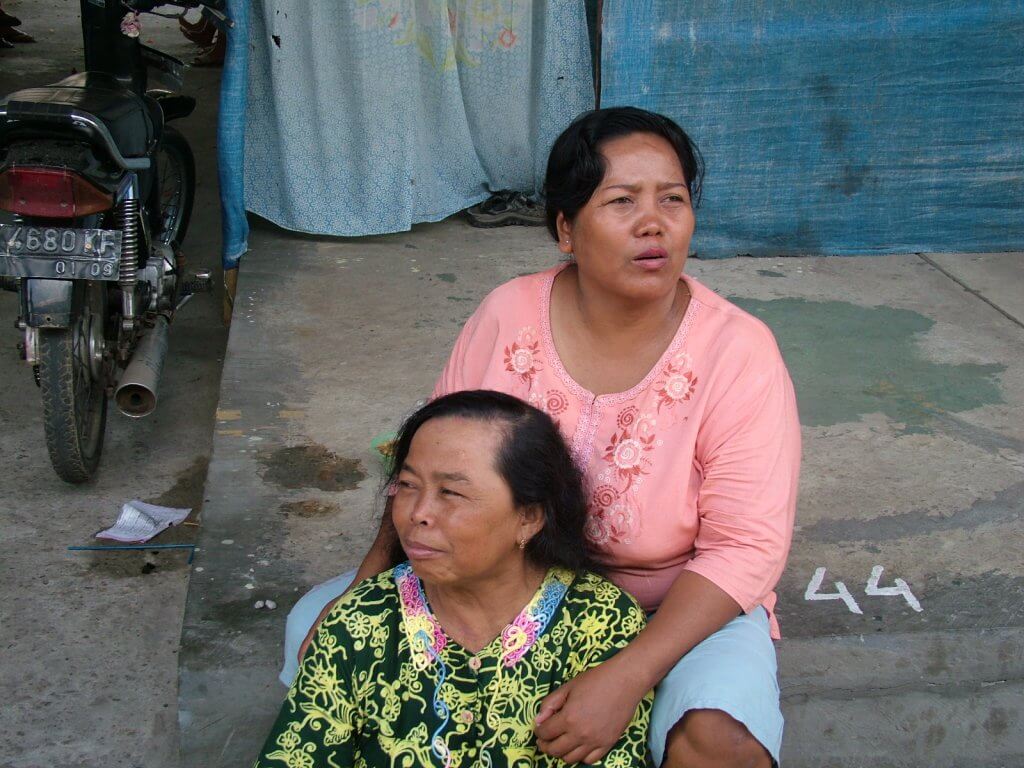 The number of refugees at one of the centers, the Pasar Baru camp was recorded at 776 families or 3,092 people. They came from the villages of Jatirejo, Siring, Renokenongo and Kedung Bendo. Refugees accommodated in the community meeting hall of Kedung Bendo village totaled 1500 people.
Read also about recent developments around the mudflood in the Java villages.