Reporters looking for a job in Beijing, London and Elsewhere – II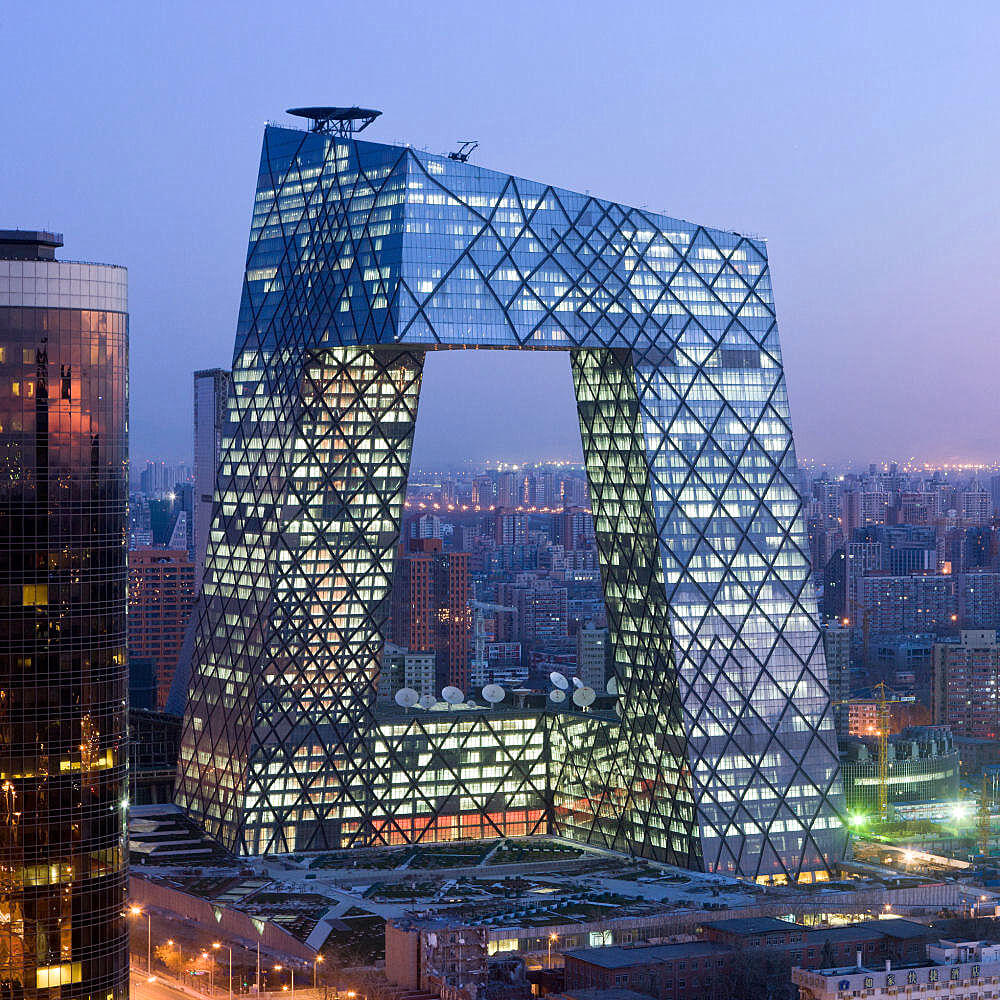 The New China Story
Amsterdam, Feb. 18th 2021 — At the same time, Beijing is also seeking to shift the global center of gravity eastwards, propagating the idea of a new world order with a resurgent China at its center. Of course, influence campaigns are nothing new; the US and the UK, among others, have aggressively courted journalists, offering enticements such as freebie trips and privileged access to senior officials. But unlike those countries, China's Communist party does not accept a plurality of views. Instead, for China's leaders, who regard the press as the "eyes, ears, tongue and throat" of the Communist party, the idea of journalism depends upon a narrative discipline that precludes all but the party-approved version of events. For China, the media has become both the battlefield on which this "global information war" is being waged, and the weapon of attack.
Nigerian investigative journalist Dayo Aiyetan still remembers the phone call he received a few years after CCTV opened its African hub in Kenya in 2012. Aiyetan had set up Nigeria's premier investigative journalism center, and he had exposed Chinese businessmen for illegally logging forests in Nigeria. The caller had a tempting offer: take a job working for the Chinese state-run broadcaster's new office, he was told, and you'll earn at least twice your current salary. Aiyetan was tempted by the money and the job security, but ultimately decided against, having only just launched his center.
As the location of the Chinese media's first big international expansion, Africa has been a testbed. These efforts intensified after the 2008 Olympics, when Chinese leaders were frustrated with a tide of critical reporting, in particular the international coverage of the human rights and pro-Tibet protests that accompanied the torch relay around the world. The following year China announced it would spend $ 6.6bn strengthening its global media presence. Its first major international foray was CCTV Africa, which immediately tried to recruit highly-respected figures such as Aiyetan.
For local journalists, CCTV promised good money and the chance to "tell the story of Africa" to a global audience, without having to hew to western narratives. "The thing I like is we are telling the story from our perspective," Kenyan journalist Beatrice Marshall said, after being poached from KTN, one of Kenya's leading television stations. Her presence strengthened the station's credibility, and she has continued to stress the editorial independence of the journalists themselves.
Vivien Marsh, a visiting scholar at the University of Westminster who has studied CCTV Africa's coverage, is skeptical about such claims. Analyzing CCTV's coverage of the 2014 Ebola outbreak in west Africa, Marsh found that 17% of stories on Ebola mentioned China, generally emphasizing its role in providing doctors and medical aid. "They were trying to do positive reporting," says Marsh. "But they lost journalistic credibility to me in the portrayal of China as a benevolent parent." Far from telling Africa's story, the overriding aim appeared to be emphasizing Chinese power, generosity and centrality to global affairs. (As well as its English-language channel, CGTN now runs Spanish, French, Arabic and Russian channels.)
Over the past six years, CGTN has steadily increased its reach across Africa. It is displayed on televisions in the corridors of power at the African Union, in Addis Ababa, and beamed for free to thousands of rural villages in a number of African countries, including Rwanda and Ghana, courtesy of StarTimes, a Chinese media company with strong ties to the state. StarTimes' cheapest packages bundle together Chinese and African channels, whereas access to the BBC or al-Jazeera costs more, putting it beyond the means of most viewers. In this way, their impact is to expand access to Chinese propaganda to their audience, which they claim accounts for 10m of Africa's 24m pay-TV subscribers. Though industry analysts believe that these numbers are likely to be inflated, broadcasters are already concerned that StarTimes is edging local companies out of some African media markets. In September, the Ghana Independent Broadcasters Association warned that "If StarTimes is allowed to control Ghana's digital transmission infrastructure and the satellite space … Ghana would have virtually submitted its broadcast space to Chinese control and content."
For non-Chinese journalists, in Africa and elsewhere, working for Chinese state-run media offers generous remuneration and new opportunities. When CCTV launched its Washington headquarters in 2012, no fewer than five former or current BBC correspondents based in Latin America joined the broadcaster. One of them, Daniel Schweimler, who is now at al-Jazeera, said his experience there was fun and relatively trouble-free, though he didn't think many people actually saw his stories.
Louise Lim Hong Kong
&
Julia Bergin in Australia