Far away, yet Suriname is near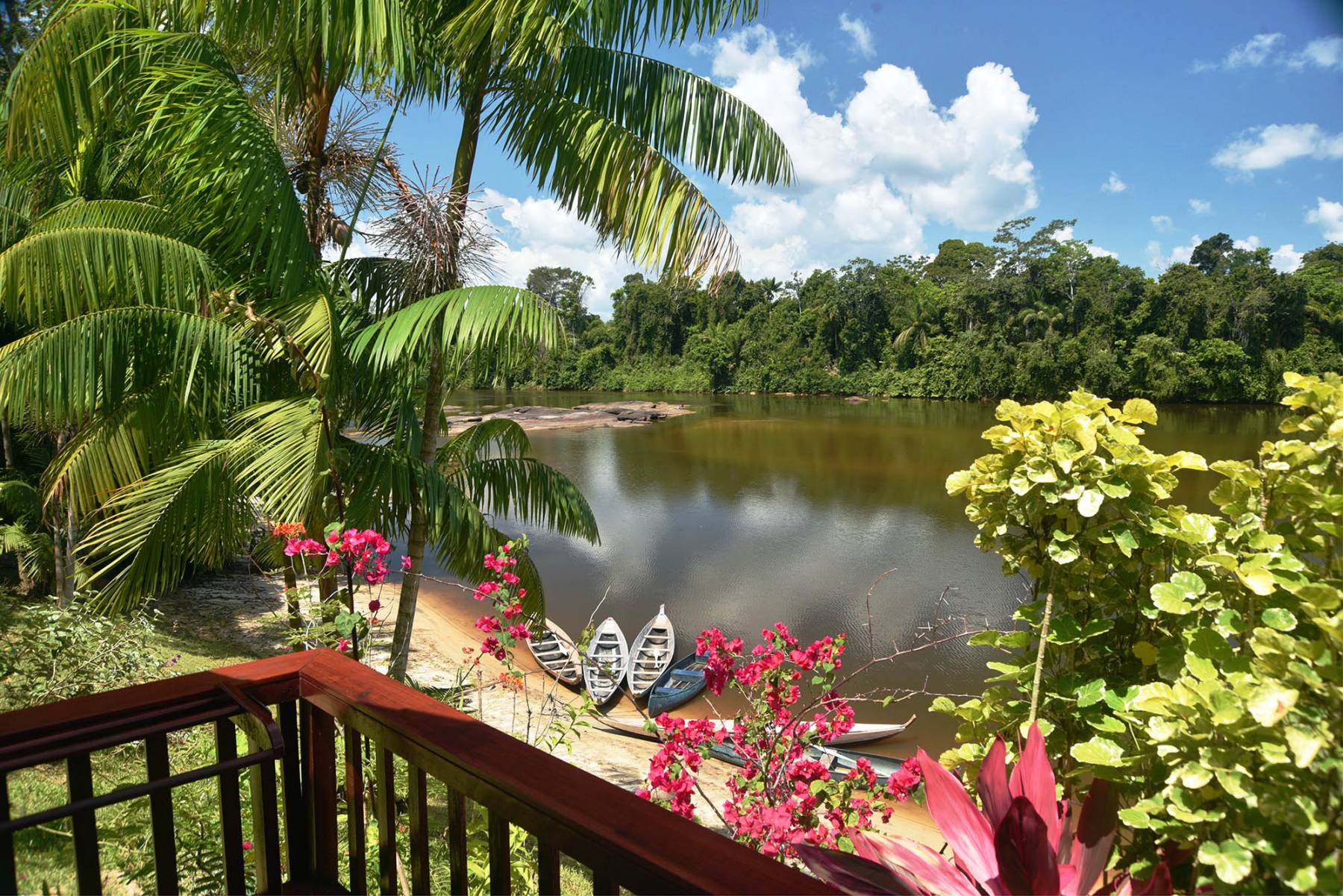 antonjiesamfoek©

Washington DC / Amsterdam, December 29, 2022— He was born nearly 64 years ago in Dangogo on the Saramacca River. Of course reading and writing didn't end up there in the woods then. But what would it be?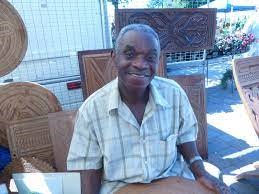 Who wants to learn to read and write when you already have everything you could want from life in the woods. You are free and the air and water are pure. In any case, there is no stress. Almost everyone in that paradise-like idyll would like that. As you grow up you play, you hunt and bathe in the river.

No, you don't really care. Who cares anyways ?
So when the anthropologist couple Sally and Richard Price from America, after two years of field research in the Surinamese forest, asked Adiante Franszoon's father how they could repay him for the valuable and inestimable services he and his son had rendered to them, Adiante went off the rails and said: "I would like to go to America with you to get further education. I do want to learn to read and write".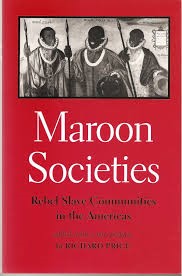 The anthropologists thought the challenge over for a day or two and said they would make it right. At first they didn't want to.
What was someone like that supposed to do – he was now 23 – in Boston with its sometimes harsh winters, where cold and dark and wet with rain.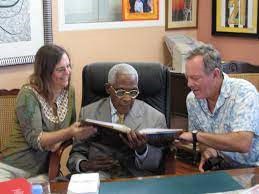 Where there is a lot of snow in the winter months and where nothing, nothing but a few souvenirs in their suitcases are reminiscent of Suriname.
PASSPORT

But they would think about it and a little later said they would make it right.
First arrange a passport and then a visa application. That took a year because that was easier said than done.
So that's how Adiante Franszoon from Dangogo ended up in Boston, a science center in Massachusetts.
He was enrolled in an adult school and learned to read and write in no time. When that part was over and he mastered it, his hunger for further learning was still not satisfied.
"It was like something was telling me to go further, further and further because there is so much more to life than just reading and writing. I was dying of homesickness for Suriname and the forest, but decided to stay anyway," he says on the phone and invites De Ware Tijd to come and see him personally on Sunday when he is working at the Eastern Market just below the Capitol in the US capital of Washington DC.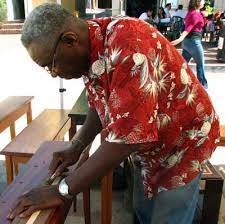 So when we get there I can hear a kind of the Paramaribo – like Waterkant laughing from afar and identifying him immediately.
By the way, on a large banner above his city it is written in large letters: Surinamese carved woods.
He also tells how he went on to study and after High School and after College ended up at Johns Hopkins University in Baltimore where he went on to study business administration. That also went well for him.
But then.
Then he had to enter the labor market. He was going to try it in Suriname, but that didn't work because the Surinamese army thought they had to act against the forest inhabitants and many of his family members died at the hands of the soldiers.

FAMILY VISIT

In short: he could no longer enter Suriname. He could only visit his remaining family in French Guiana. But you don't have any work with that yet.
And back in America it was not easy to find work at his advanced age. So he fell back on what he had learned as a little boy back home in Dangogo and got back into woodcarving.
I wanted to bring my art from Suriname closer to America and decided to go to the market," he says now, "many of my former friends are now clients of mine and now work at the major banks and international institutions in Washington DC," I wanted to bring Saramacca closer to Washington and the tradition of my ancestors, to make my roots known to the American public in my own way. Despite everything that happened in the past, I am still proud of my country".
He has since had several exhibitions. At the Museum of African Art at the prestigious Smithsonian Institute in the US capital. At the Cherry Blossom Festival in Washington DC the Walters Art Gallery, Baltimore, the Fondo del Sol Museum in Washington, and also at the Maya Gallery in Washington DC.
That is not nothing for a boy who was really only curious to learn how to read and write.
Of course, how could it be otherwise: he has also won several awards for his work, including from Alcoa.
His work consists of the same kind of things that you can buy on your way from the city to Zanderij. Combs, carved gourds, book and CD cabinets, mirrors, tables and jaroesoe chairs.

UNIQUE MOTIFS

It's just that those motifs that I create and design are unique and you will not find them in Suriname", he says, "I design them here and you will not find them anywhere else".
Most visitors to the market watch in amazement how it works. His Stanley blade goes snip, snip, and in an astonishing few seconds he has worked the edge of a mirror or table in the way he thinks will bring satisfaction to his clients.
The bystanders look on in admiration, laugh and comment. A lady immediately takes out her checkbook and writes a check for the down payment on a table that should bring in $2,800. She gets it home on Tuesday, when he delivers it himself with his own moving agency. Because you can't really live well on art alone. So he also does moves. But he has help for that because the years have come to count.
Adiante has become a popular figure on the market here. His laughter is contagious. Visitors say they would like to go to Suriname thanks to him.
He thinks he's going to grow old here, because he likes it after all these years in America. He still misses Suriname and has recently been back for three months because he is no longer afraid of the military." The country has changed so much and mi koembate drapé, but still. I have found my strength and my koni here. It was nice to go back, ma djaso e kaar mi toe too. That is a big dilemma for me", he says and that if he is really terribly homesick, he can eat a roti with those people from Trinidad or go dancing with his friends from Puerto Rico. Not many Surinamese come here.
They don't know or are not interested in him. But that's all for him. If possible, Suriname is so close that he can just smell that river where he learned to hunt and live. As if he's back home in the woods, when in reality he's under the roof of the Capitol in Washington, where the decisions are made that determine the delicate balance of the entire world.
Learn more about Suriname.
Anton JieSamFoek©