When I'm 64 at the age of 14
Who Else?
Amsterdam, 7th April 2021– In 1956, when Paul McCartney was 14, he sat down at his Dad's piano and tried to come up with his own song.
For years he had been breathing in songs from radio and TV and movies and family singalongs. Folk songs, show-tunes, pop hits, jazz standards, music hall numbers. Then there were the songs he listened to wearing Bakelite headphones: songs that arrived over crackling airwaves from pirate radio;
songs by Americans; songs with booming beats and wild cries that made his heart jump and his blood sing.
After falling in love with rock n'roll, he didn't renounce the songs on which he'd been raised – right from the beginning, he wanted all of it.
He'd heard his dad play a tune of his own, a party piece, and now he thought he would have a crack at it himself.
Why not?
He soon got quite good at it. His early efforts included a jaunty number, written when he was sixteen, called When I'm Sixty-Four.
It's almost mid-2021, he now is 78 years old and is widely regarded as having made more great songs than anyone else alive.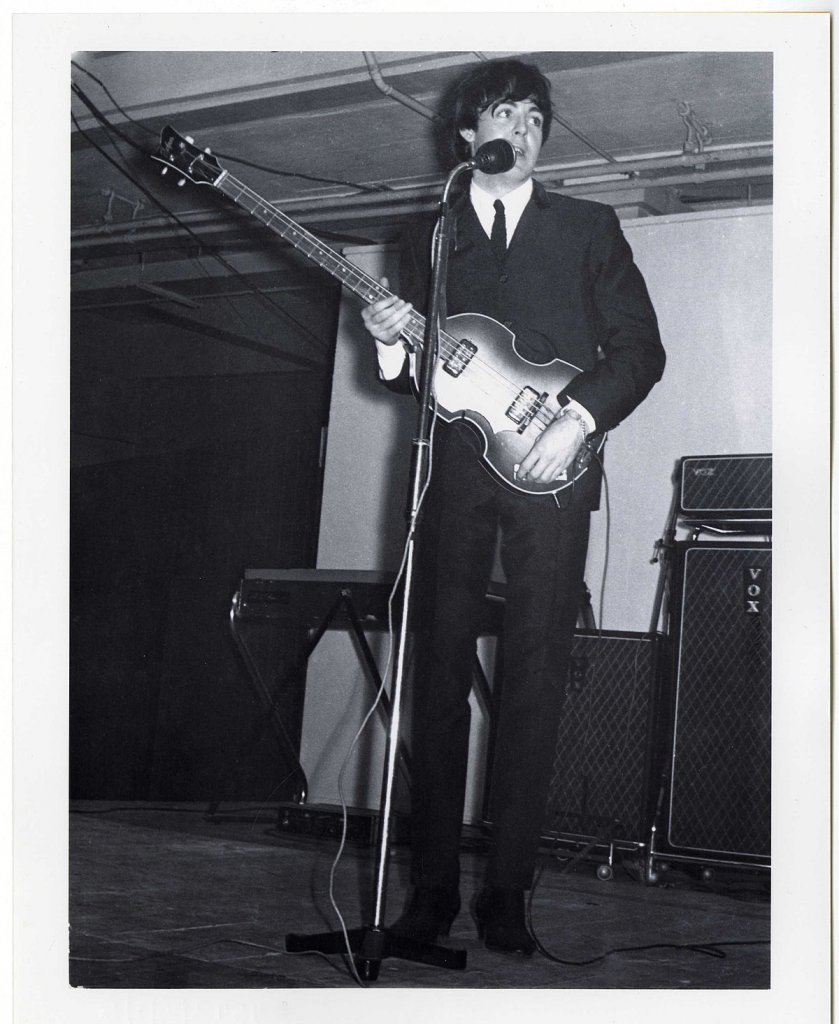 He is releasing a new album, McCartney III, his second in two years (the last one, 2019's Egypt Station, hit number one on the Billboard chart). McCartney III completes a trilogy, spanning 50 years – yes, McCartney has been an ex-Beatle for half a century – of entirely self-produced, self-performed albums, all made in the first year of a decade.
The first, McCartney, was made in the aftershock of splitting from The Beatles, in 1970. McCartney II, an adventure in electronica, was made in 1980, as his second band, Wings, dissolved. McCartney III was made in enforced seclusion during lockdown (there are few musicians who can so easily do without collaborators, if need be). It has been released a few weeks ago.
Perhaps this is a good moment to take a step back, the better to observe something astonishing: Paul McCartney has been writing and performing music more or less continuously since 1956.
That's sixty-four years.
For the best part of a century, he has been creating songs that people sing in the shower and belt out in the car; songs to which people dance, run, cook, kiss and get married; songs we sing in crowds; songs we get stoned to; songs we sing with our kids; songs that wrap themselves around us when we're down; songs that fill us to the brim with joy.
His finest work is undoubtedly frontloaded by the miraculous accident of The Beatles, but there are gems scattered throughout his career, right up to the present day. For sheer fecundity, I can't, with the exception of Bob Dylan, think of any other songwriter who comes close.
There are very few artists in history, in any field, who have produced so much work at a high level over such a span.
His achievement is immense, historic, and will be remembered for centuries if anything will. Yet there are people, all over the world, who talk about Paul McCartney the way they might a light entertainment celebrity who once hosted a game show.
When his name comes up it is rarely long until someone says "Frog Chorus" or bestows upon us the insight that his solo career did not live up to The Beatles (as if it could, as if anyone has or ever will).
This faintly dismissive attitude is more prevalent in Britain than in America or elsewhere, but wherever I come across it, it drives me a little bit nuts. Nuts enough to write this, anyway.
McCartney's reputation has never fully recovered from the shredding it took when The Beatles broke up.
Dualism The Beatles
He is still compared unfavourably to his most important creative partner. Lennon is soulful, deep, and radical; McCartney? Shallow and trivial and bourgeois.
That dualism, which took hold in 1970 and was reinforced by Lennon's horribly premature death, still holds sway.
Probably if you asked most people who know a little about The Beatles to say who they found most interesting, John would be the most common answer.
If you surveyed Beatles nerds I suspect they would be more likely to say Paul, since the more you learn about the band you are more stunned by what he brought to it.
You also begin to realise that he is an odder and more complex character than he lets on.
Lennon's personality – his dysfunction along with his wit and charisma – was always on full display, which is part of his enduring appeal. McCartney's personality is occluded, folded and layered.
The thumbs-ups cheeriness is not false, but it is only a part of who he is – the part he is content for you to see. His former collaborator Denny Laine remarked, "I have never met anyone as good at hiding their true feelings as Paul."
While Lennon has been the subject of endless psychological analysis, McCartney has received far less attention, partly because he is generally uninterested in self-examination, or in being examined. Lennon fits our template for genius, but the thing about genius is that it has no template. Here, I want to say why I think Paul McCartney is still underrated, as an artist and as a man, and why there are really only three justifications.
Read also about Miles Davis' Sketches of Spain or Jeff Hawkin's theory about a thousand brains.