The man in the clock
Enigma at Amsterdam Schiphol Airport
Anton Foek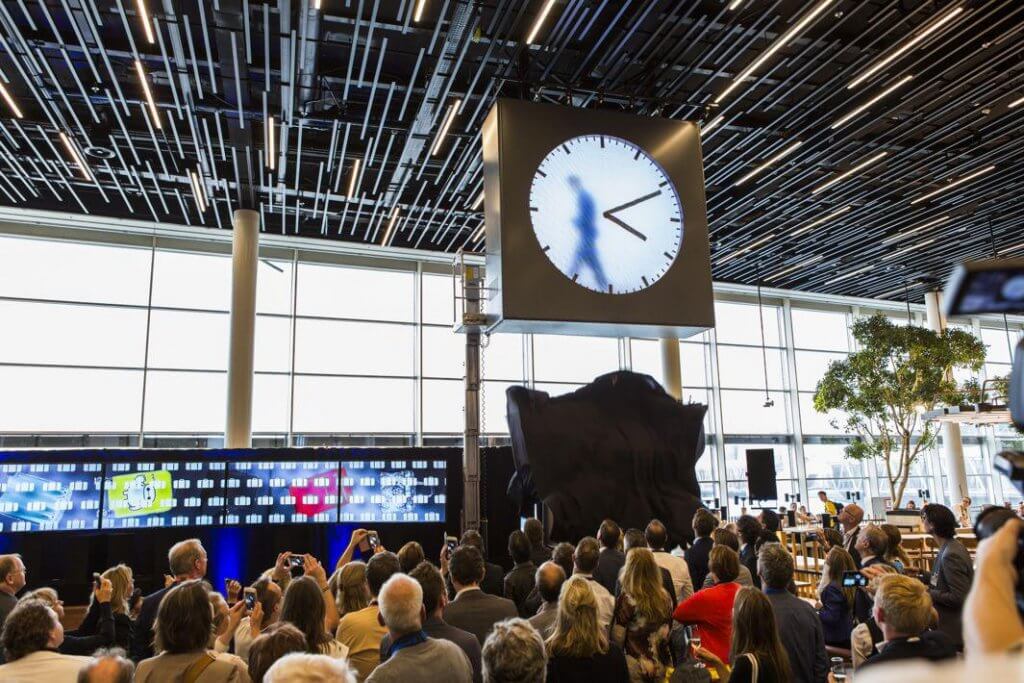 Amsterdam, 29 sept 2021– Ever since the man in the clock at the Amsterdam Schiphol Airport started his activities and telling us stories about the enigma of Time, I am fascinated by its mechanism and able to watch and keep watching.

I am mesmerized as it is very attractive and mysterious. It keeps me puzzled as if I was a small child. That's fine with me, I look forward to be looking at this extraordinarily time piece again.
About 15 million passengers travel to faraway places via Lounge 2 [ out of the 70 million using this third largest airport in the world, before the Covid 19 thing happened ] every year. Anyone who has ever been here has undoubtedly seen the enormous clock 'with the man in it'. An iconic work of art that helps travelers get to their gate on time.
This is how we combine the functional with a cool experience. At Schiphol we are always looking for a way to surprise travelers. Art should beautify, provide distraction and give passengers a positive feeling.
Maarten Baas designed this special clock especially for Schiphol. The clock suggests that a man is standing in the box alive and painting day in day out the hands of a clock on a glass plate. His idea dates back to 2009 when he came up with the concept of 'real time' clocks. He made a unique design for Lounge 2. He was inspired by employees who work hard at airports to keep things clean and tidy.
Read also about the watchmaker Philippe Dufour.
Clock around
Every minute the hand of the clock is expertly painted by the man in the blue overalls and then polished off again. And Maarten Baas had an eye for detail: a small door and a staircase can be seen on the back of the clock, so that the man can actually 'reach his workplace. The primary colors – red bucket, yellow cloth, blue overalls – are a reference to the Dutch artists Piet Mondriaan and Gerrit Rietveld.
So how is the clock made?
To produce this clock, a man actually painted a clock on a glass plate in a studio for twelve hours. This recording is now projected into the clock every 12 hours. These clocks are not called 'Real Time' for nothing.
The painter who gets to work is well trained in advance. It is a meticulous job to apply the right stripes at the right time.
They can also be found in the Rijksmuseum, the Victoria Museum in Melbourne, the Museum of Modern Art in New York and Les Arts Décoratifs in Paris. And now Schiphol Airport joins this iconic list of world famous museums.


So if you are looking for an activity before your flight departs give it a try? He works an extra hour tonight.

Anton Foek