Eternal Centre of the World
Paris: Hotel La Louisiane
Part I
By Jacinthe Gigou
Amsterdam, 30 September 2021 — The list of famous and perhaps not so famous moviestars, theatre personalities, national and international artists, painters, writers and the like, who have spent the nights there, is almost endlessly long.
But next week, beginning October 2021, the Hotel La Louisiane, in Saint-Germain-des-Prés, will above all be the hotspot for design during Paris Design Week.
It is far from being a palace. Yet this hotel is rich in anecdotes and history (s). In nearly two centuries, La Louisiane, in the heart of Saint-Germain-des-Prés in Paris, has become the headquarters of artists who have found there a refuge of creation and freedom. The brand has eighty rooms which each have their own legend, like number 10, which was Juliette Gréco's, the only one where there was a bathtub.
"I'm not telling you the comings and goings!" She testifies in the documentary film made on the hotel by Michel La Veaux in 2015. It is here that she meets Miles Davis and they will live a beautiful love story. Then, she shares her room with Anne-Marie Casalis and Annabelle Buffet, a hell of a scandal in the prudish 1950s.
Robert Doisneau immortalized several scenes that took place in this emblematic place. At the Liberation, the hotel welcomed many Americans and, in particular, jazzmen including Miles Davis, John Coltrane, Chet Baker, Charlie Parker, Dexter Gordon. These musicians will be followed by their rock heirs, including Jim Morrison with The Doors and Pink Floyd.

Literature is also at home in La Louisiane (the district hosts many renowned publishers such as Gallimard, Flammarion, La Martinière, Fayard, Robert Laffont).
Living theater
Men of the theater have also crossed the threshold of this Parisian address, like Olivier Py, Robert Le Page and big names in cinema, like Louis Malle and Bertrand Tavernier, who made it the setting for "Autour de Midnight "(1986). This list of celebrities grows with plastic surgeons like Joseph Beuys and Cy Twombly.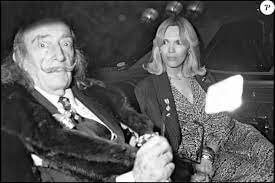 Salvador Dali and Amanda Lear lived there good times, Bernard Buffet will spend his first night there with Annabelle after his break with Pierre Bergé. Giacometti will also take up residence there: he will offer a sculpture to Albert Cossery who will in turn donate it, because possession of an object was his obsession. It certainly doesn't stop here.
Keith Haring 
Keith Haring, you may remember, drew there on a napkin, Lucian Freud painted Hotel Bedroom there in 1954, a painting now exhibited at the Beaverbrook Foundation in Canada.
If the hotel continues today to welcome contemporary artists and to exhibit them regularly, it was founded in a completely different spirit, in 1823: a colonel of Napoleon moved to Paris after the death of the Emperor, where he opens a hotel called La Louisiane in honor of this land of America from where his brothers in arms, the French of Louisiana, had left to try to get Napoleon to escape from Saint Helena.
Far from starred hotels, the hotel is now owned by the fourth generation of the same family. This address has remained humble, confidential, timeless, even a tad outdated. The walls of the 80 rooms still resonate with this unique free and artistic spirit. Most of the rooms are inhabited year round by designers looking for a place to create.
There is also an atmosphere worthy of a Jean Cocteau film, a little surreal, and the hotel continues to be the scene of chance encounters: "I have the impression of being with family since I moved here. "Confides Jean-François Declercq, collector and gallery owner (Atelier Jespers, Area 42, Bocca della Verita), recently installed in La Louisiane where he lives when he is not in Brussels.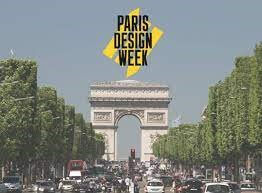 The Belgian is co-curator of Bienvenue Design Art Fair, which will take place there from September 8 to 12. He tells us how he got here: "As often, the best stories are the result of chance. I am very attentive to meetings and often let fate be my guide. I moved to Louisiana a few months ago, in the old Miles Davis suite. When I checked in, the hotelier put me in touch with the gallery owner Olivier Robert who had this salon project around design. We had a lot of things in common! That's how I became the curator of the event. "

Jacinte Gigou is a Paris based journalist
End Part I