Pablo Picasso: The Change
His Muse and Mistress
Part II
by Alaister Sooke
Anton Foek
Amsterdam, August 18th 2021–A very short trip to an ancient village probably was the catalyst for a profound shift in Picasso's work – but it is often overlooked. 
One day in June 1906, Pablo Picasso arrived in the ancient Catalan village of Gosol, high in the Pyrenees. A friend had tipped him off about this "magnificent" mountain refuge, which was notorious for its smugglers.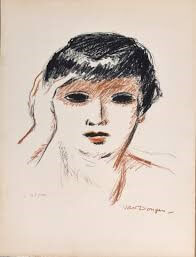 Intrigued, he had persuaded his mistress, the chic, auburn-haired former artist's model Fernande Olivier, who had a penchant for French perfume, to go with him on the arduous journey to Gosol from Barcelona, where they had spent a happy couple of weeks catching up with Picasso's old friends after travelling to the city by train from Paris.
The alarming final approach to Gosol had to be undertaken on mules, which picked their way up precarious mountain tracks beside terrifying precipices. Upon arriving, Picasso and Olivier took a room on the first floor of the village's only inn, the Hostal cal Tampanada. The plan was to while away the summer painting and enjoying the pleasures of a simple life.
In self-imposed exile from the backbiting Parisian art world, Picasso changed his art dramatically
Art historians ascribe special importance to Picasso's time in Gosol, because there, in self-imposed exile from the backbiting Parisian art world, he changed his art dramatically and profoundly.
By 1906, Picasso had already enjoyed a taste of success in Paris, the epicentre of the avant-garde at that time. His 1901 debut Paris exhibition at the gallery of the dealer Ambroise Vollard had received positive reviews. Moreover, in the American collectors Leo and Gertrude Stein, he had found two important champions. But his melancholic and sentimental Blue and Rose period paintings, as brilliant as they were, were still indebted to 19th-Century art movements such as Symbolism.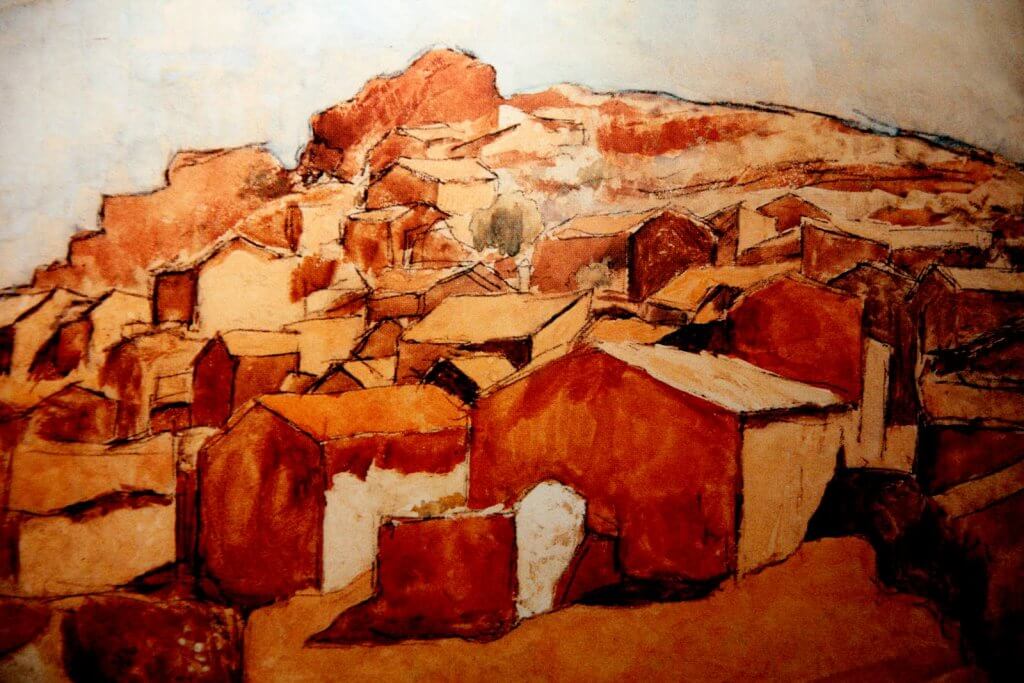 When he arrived in Gosol, though, Picasso's art was moving in a new, startling, and more original direction. It was beginning to feel tougher and simpler, stranger yet more timeless. Picasso sensed this change, and revelled in the rapture of inspiration. During his stay in Gosol, which lasted around 10 weeks, he was remarkably prolific: according to his biographer, John Richardson, he produced seven large paintings, a dozen medium-sized ones, and countless drawings, watercolours, gouaches, and carvings.
Skulls and smugglers

What was the catalyst for this transformation and excitement? There are several possibilities. Many of Picasso's Gosol works feature Olivier, for instance, suggesting that the 24-year-old artist's feelings for his lover were then especially intense.
There was also his new friendship with Gosol's wily nonagenarian innkeeper, Josep Fondevila, a former smuggler with a shaved head and brilliant white teeth whom Picasso greatly admired. Certainly, Fontdevila's severe, ascetic appearance began to infiltrate Picasso's art, and it remained a touchstone until his death (witness the late skull-like self-portrait that the artist drew in 1972).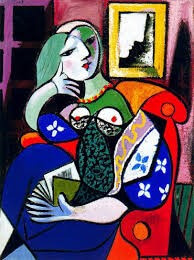 But Picasso also encountered something else in Gosol that altered his approach to painting: a 12th-Century polychrome wooden Madonna, with a strong, expressive white face with big, painted eyes, which he saw in the village church.
Today, this 77cm-high (30in) sculpture, which is considered a fine example of Catalan Romanesque art, is part of the collection of Barcelona's Museu Nacional d'Art de Catalunya (MNAC). It currently plays a starring role in MNAC's Romanesque Picasso, a show featuring around 40 artworks by the Spanish Modernist. This exhibition suggests "affinities" between Picasso's work and the holdings of medieval Romanesque art, mostly from churches in the Pyrenees built during the 11th to 13th centuries, for which MNAC is internationally renowned. One glance at the Gosol Madonna, for instance, reveals that it was a source for Picasso's painting Woman with Loaves (1906).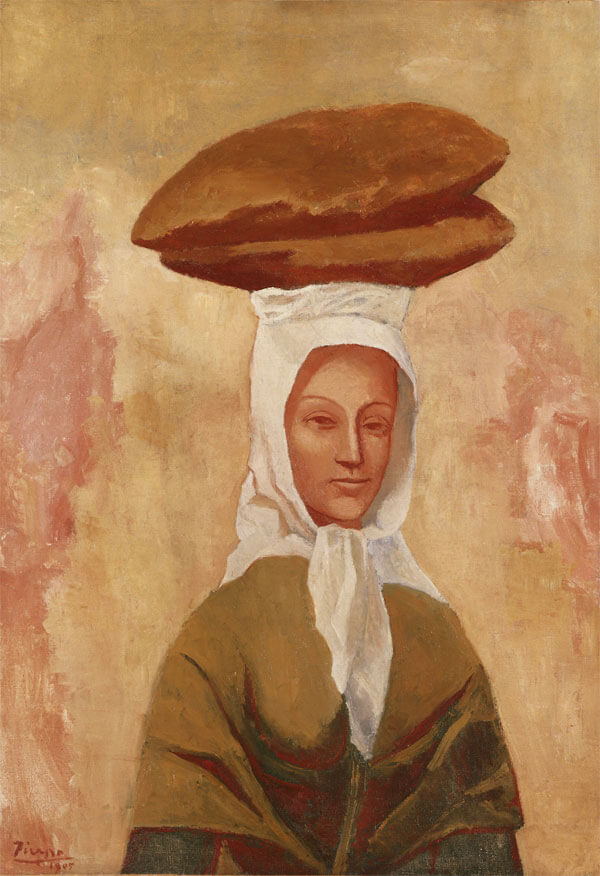 The thing is, while art historians are aware that Picasso was looking with interest at Romanesque art in the years leading up to his invention of Cubism, they tend to overlook its impact upon his development, preferring instead to concentrate on better-known influences such as African tribal art, archaic Iberian sculpture, and Cézanne.
While Picasso's 'primitivism' has always been known," says MNAC's director Pepe Serra, "what is clear upon seeing the show is that Romanesque art was also one of the most important sources for him. The exhibition demonstrates that there is a very strong connection between Picasso and Romanesque art."
Creative lifeblood

It is likely that Picasso first started looking seriously at Romanesque art four years prior to his trip to Gosol, when a major exhibition of Romanesque and Gothic art opened in Barcelona, coinciding with a resurgence in Catalan nationalism.

Alaister Sooke is a British Art Critic and journalist
Anton Foek is antonfoek.com