About Beauty and consolation
Part I
Patricia de Martelaere
Amsterdam, May 4th 2021– "I have often lived by the detour of others."
It is Wim Kayzer who led us before all sorts of greats in this one question about beauty and comfort: tell me what makes this life worth living.
Now that the end is on the heels of the VPRO icon, he looks for an answer himself. What follows is not a conversation, it is a correspondence.
A back-and-forth writing. It's a delayed conversation, and in sentences.
That is the only way Wim Kayzer prefers.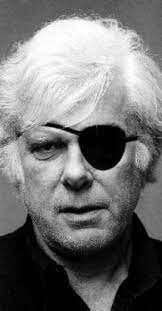 The master interviewer does not like interviews, not when he cannot ask the questions.
The man who went looking for answers among the most powerful minds worldwide for his legendary television programs – from Gabriel García Márquez to Oliver Sacks and Jane Goodall to that unforgettable time with J. M. Coetzee – becomes very skittish when he has to find them himself.
This was already apparent during our last meeting, six years ago – an interview about and in connection with his The Last Table.
In that book, we sit for more than 500 pages in the bewildered mind of one man, a particle physicist, who was just told he will undergo emergency brain stem surgery, which is likely to be fatal. It is a book full of brilliant questions that scare off all possible answers.
"People with answers are getting dangerous," he told me then, with his all-seeing right eye. Too frontal. But his aversion to answers is not why we don't talk in person here now.
It kind of looks like I ended up in The Last Table," he emails me. "My heart failure, which remained steady for years, has been promoted to class NYAH 3 (just google if you don't already know). "If corona gets to you, you will get eternity as a gift," said one of my cardiologists.
"So we decided to talk in writing. To my first email with a series of far too energetic questions, he replied: 'When I read your email, I immediately thought of Stephen Jay Gould's response to my invitation to my program.
He asks too deep and unanswerable questions. You are attacking eternity too head-on.
" I pleaded guilty, unfortunately replied that I knew of no other way to face that eternity. After which I left calmer, in any case smaller, and we conversed as follows.
May I ask what you have already done this morning?
"I am in the Netherlands, but I always spend the mornings in France.
There is nothing more pleasant than to make coffee in the very early morning in a very quiet farm, and to make a tour through the still dewy gardens and meadows.
It's like that one sentence from a Dutch poet Achterberg: "I walk around in paintings." Unfortunately, we just had to put our farm in France, where we stayed for most of the year, up for sale.
The mornings here in the Netherlands are so incredibly different. Everything flickers, blares, there is not a moment of rest.
You walk into an aura of a migraine attack. Dostoevsky writes that man is a being that can get used to anything.
But I wonder if I will succeed here.
So, to answer your question, this morning I walked around my house and was homesick for the paintings.
Like every day.
In any case, I had already trained for the lockdown in France, without realizing it. We lived there between four mountains, without neighbors, at night you could see beyond the Milky Way. It was always very quiet.
We often did not get close to people for days on end. Self-chosen loneliness, there is nothing more addictive. But corona?
I have watched with growing bewilderment at the mass hysteria that took possession of the whole world. Of course I also attach great importance to life.
After this, it waits for nothing. Nothing at all. No chance that a shadow of me will ever reappear. That is understandable to the Darwinist that I am and terrifying to the person that I am. So I ordered face masks, which I know barely protect, and became part of the hysteria.
"That sounds even more bleak than passive." Morals are still fine, but the days are suddenly very finite and strange.
My life is on its last legs now. Heart failure phase 3. The last station before the end of the ride. Science keeps me alive with a parade of drugs, new heart valves and pacemakers. "I believe you don't learn much from life ".

Patricia de Martelaere
Read the second part.