Macron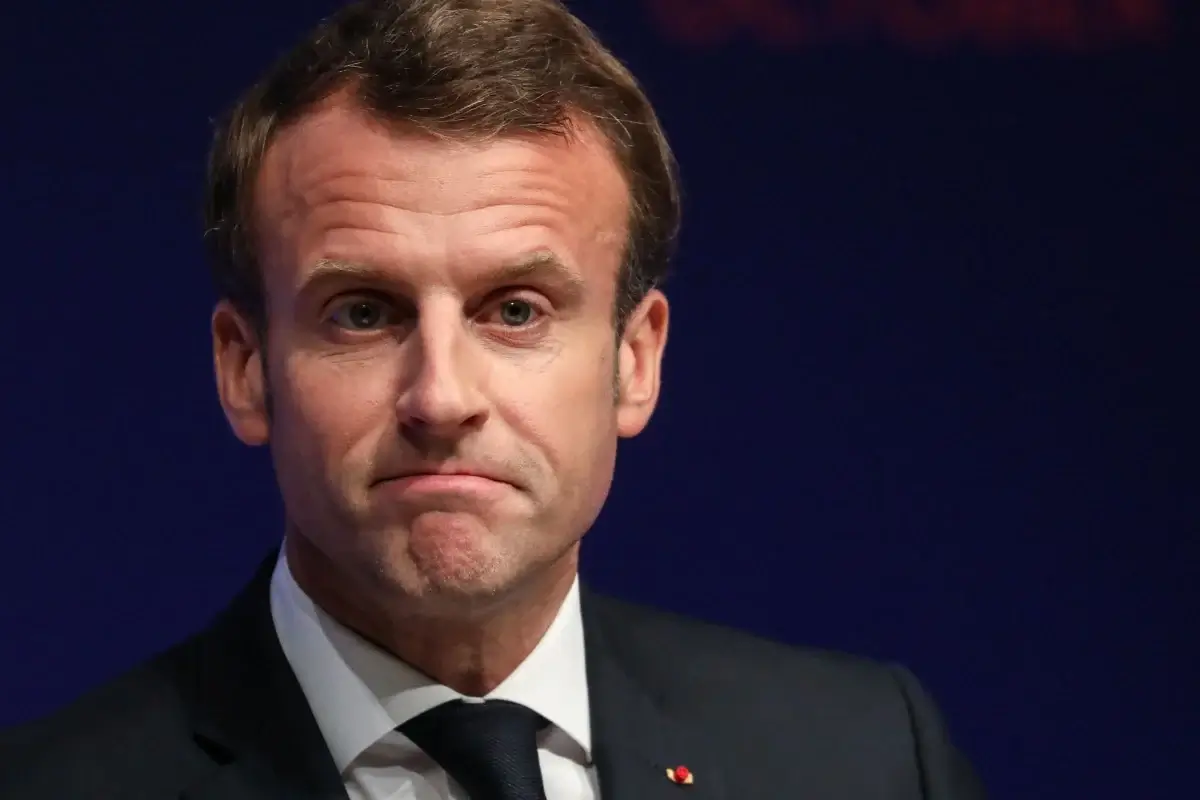 Amsterdam, June 21st 2022– France is heading into a period of exceptional political instability, with the real threat of legislative paralysis, after President Emmanuel Macron lost his overall parliamentary majority in Sunday's elections.
It was a stunning setback for a president re-elected to office just two months ago. Macron's Ensemble! alliance won only 245 seats out of 577 in the National Assembly — down 30 per cent from the last parliament.
The president must now contend with the smallest share of seats for a winning alliance since 1958. It is only the second time since then that France has had a minority government. The socialists fell just short in 1988, but ran the country for the next five years using article 49.3 of the constitution 50 times. That allows a government to pass a measure within 24 hours unless the opposition can win a no-confidence motion, which has never happened in 64 years. A constitutional change in 2008, however, drastically restricted the use of such a wide-ranging executive power.
To pursue his reform agenda, including an unpopular but necessary increase in the pension age to 65, the president will need support from his opponents. A parliament without an overall majority may bring the country closer to the European mainstream of coalition politics, but France lacks the coalition tradition.
The new assembly will be brimming with implacable critics determined to thwart Macron at every turn. The centre-right Republicans, with 61 seats, are the most likely reservoir of support, but are deeply split on the merits of collaborating with his government. Having been overtaken by Marine Le Pen's far-right Rassemblement National, which won 89 seats, they will be even less inclined to act as the president's crutch. Macron's best hope will be to gather support issue by issue.
The left, for example, could endorse measures to hasten France's clean energy transition; the centre-right could support pension reform. But selective co-operation would require a constructive attitude that regrettably seems alien to French parliamentary politics — even more so now extremists dominate the opposition. Le Pen and Jean-Luc Mélenchon, a demagogue now in indisputable command of the left-of-centre parties, are more at home with invective than scrutinising legislation.
Macron, too, would need to change. The election outcome is a repudiation of his top-down way of governing in what is already a highly centralised state. Humility and partnership did not feature in his first term; they will be indispensable in his second. The president's extensive powers over foreign policy and defence should guarantee France's pro-western and pro-EU orientation.
But the traditional solution of using public spending to solve political problems will test fiscal discipline and, conceivably, the faith of investors and the patience of France's eurozone partners. Paris may become more inward-looking and even more inclined than normal to fight for its narrow national interests within the EU.
The president may be tempted to wait for gridlock to take hold in parliament and then dissolve it in the hope that French voters would punish the intransigence of his opponents. This would be a mistake, at least for the next year or two. Telling the French that they came up with the wrong result and should vote again only risks aggravating the country's democratic malaise. Macron's message to voters has been that the choice was between him or the extremes. It worked in the presidential election but backfired badly in the parliamentary one. France needs a new style of politics and for Macron to play his part.