Reporters looking for a job in Beijing, London and Elsewhere – IV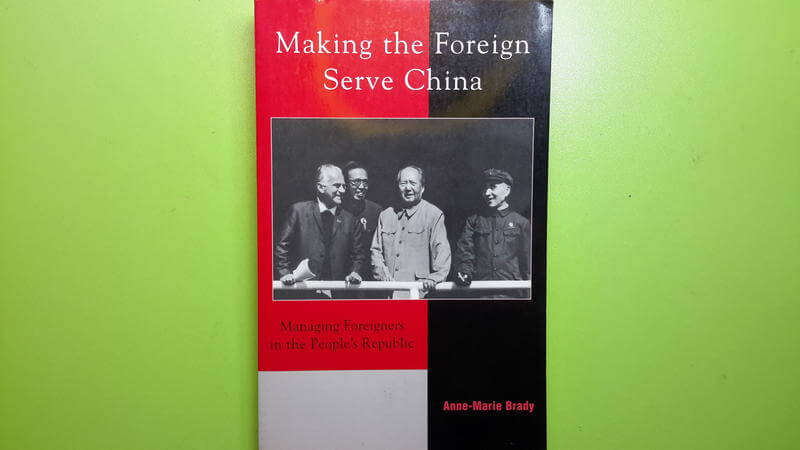 The New China Story
Amsterdam, Feb. 18th 2021
"Making the Foreign Serve China" was one of Chairman Mao's favoured strategies, as epitomised by his decision to grant access in the 1930s to the American journalist Edgar Snow. The resulting book, Red Star Over China, was instrumental in winning western sympathy for the Communists, whom it depicted as progressive and anti-fascist.
Eight decades on, "making the foreign serve China" is not just a case of offering insider access in return for favourable coverage, but also of using media companies staffed with foreign employees to serve the party's interests. In 2012, during a series of press conferences in Beijing at the annual legislature, the National People's Congress, government officials repeatedly invited questions from a young Australian woman unfamiliar to the local foreign correspondents. She was notable for her fluent Chinese and her assiduously softball questions.
It turned out that the young woman, whose name was Andrea Yu, was working for a media outlet called Global CAMG Media Group, which is headquartered in Melbourne. Set up by a local businessman, Tommy Jiang, Global CAMG's ownership structure obscures the company's connection to the Chinese state: it is 60% owned by a Beijing-based group called Guoguang Century Media Consultancy, which in turn is owned by the state broadcaster, China Radio International (CRI). Global CAMG, and another of Jiang's companies, Ostar, run at least 11 radio stations in Australia, carrying CRI content and producing their own Beijing-friendly shows to sell to other community radio stations aimed at Australia's large population of Mandarin-speakers.
After the Beijing press pack accused Yu of being a "fake foreign reporter", who was effectively working for the Chinese government, she told an interviewer: "When I first entered my company, there's only a certain amount of understanding I have about its connections to the government. I didn't know it had any, for example."
She left CAMG shortly after, but the same performance was repeated at the National People's Congress two years later with a different Chinese-speaking Australian working for CAMG, Louise Kenney, who publicly pushed back against accusations of being a shill.
The use of foreign radio stations to deliver government-approved content is a strategy the CRI president has called jie chuan chu hai, "borrowing a boat to go out to the ocean". In 2015, Reuters reported that Global CAMG was one of three companies running a covert network of 33 radio stations broadcasting CRI content in 14 countries. Three years on, those networks – including Ostar – now operate 58 stations in 35 countries, according to information from their websites. In the US alone, CRI content is broadcast by more than 30 outlets, according to a combative recent speech by the US vice president, Mike Pence, though it's difficult to know who is listening or how much influence this content really has.
Beijing has also taken a similar "borrowed boats" approach to print publications. The state-run English-language newspaper China Daily has struck deals with at least 30 foreign newspapers – including the New York Times, the Wall Street Journal, the Washington Post and the UK Telegraph – to carry four- or eight-page inserts called China Watch, which can appear as often as monthly.
The supplements take a didactic, old-school approach to propaganda; recent headlines include "Tibet has seen 40 years of shining success", "Xi unveils opening-up measures" and – least surprisingly of all – "Xi praises Communist party of China members."
Louise Lim in Hong Kong
&
Julia Bergin in Australia