Ai Weiwei recreates Monet's water lilies using 650,000 Lego pieces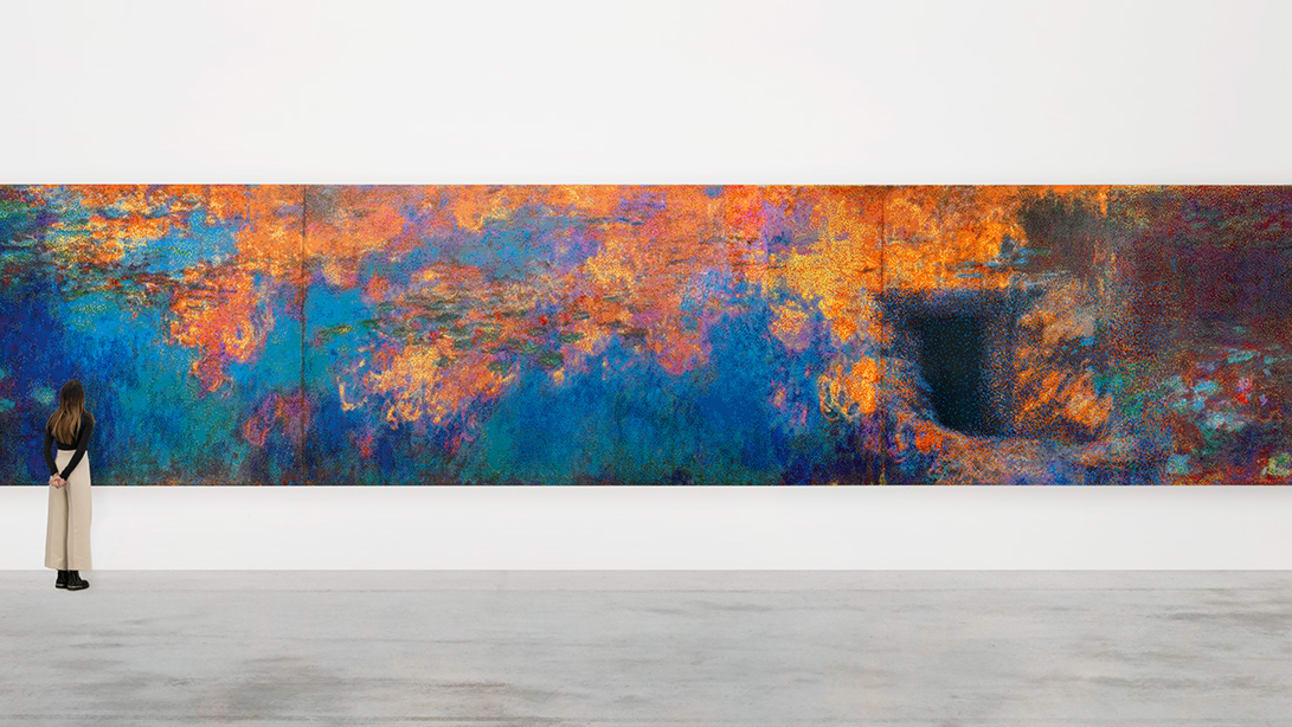 Written by Jacqui Palumbo, CNN
When the Chinese artist Ai Weiwei opens his new show in April, visitors will encounter a familiar scene at London's Design Museum: Claude Monet's famed water lilies. But rather than being composed of the French painter's Impressionist brushstrokes, the monumental recreation is made from the studs of Lego bricks — a whopping 650,000 of them in 22 different colors.
Titled "Water Lilies #1" the nearly 50-foot-wide piece is the largest Lego artwork Ai has ever made, according to the museum.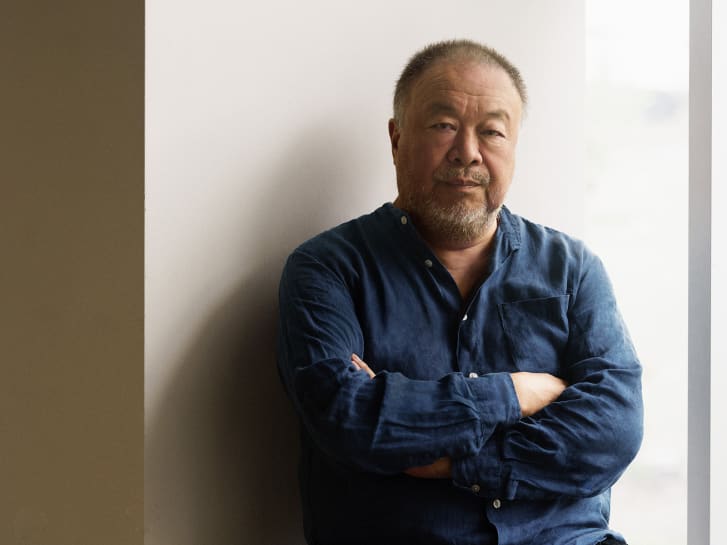 His version depicts the idyllic lily ponds of Monet's home in Giverny but includes, on the far right-hand side, a "dark portal" alluding to Ai's childhood in China's Xinjiang region. The patch of dark Legos represents the door to an underground dugout where the artist lived with his father in exile during the 1960s, according to a museum press release.
In 'Water Lilies #1' I integrate Monet's Impressionist painting, reminiscent of Zenism in the East, and concrete experiences of my father and me into a digitized and pixelated language," Ai said in a statement. "Toy bricks as the material, with their qualities of solidity and potential for deconstruction, reflect the attributes of language in our rapidly developing era where human consciousness is constantly dividing."

Ai Weiwei's recreation of Monet's water lilies required hundreds of thousands of Lego bricks. Credit: Ela Bialkowska/OKNO studio

Ai has used a range of materials in his installations and conceptual artworks, from pottery, wood and porcelain to film, photography and found objects. In the late 2000s, the artist and activist added Lego bricks to his repertoire.
These colorful, meticulous works include hundreds of portraits of political prisoners and exiles, created by Ai for a 2014 exhibition. The following year, the artist made headlines when Lego refused his studio's request for bulk orders of the bricks for a new project, a move he described as "censorship" (The Danish company later reversed its decision).
During the controversy, Ai's fans and members of the public sent him their own Lego blocks, and these donated bricks will also be displayed at his new London show in an installation called "Untitled (Lego Incident)."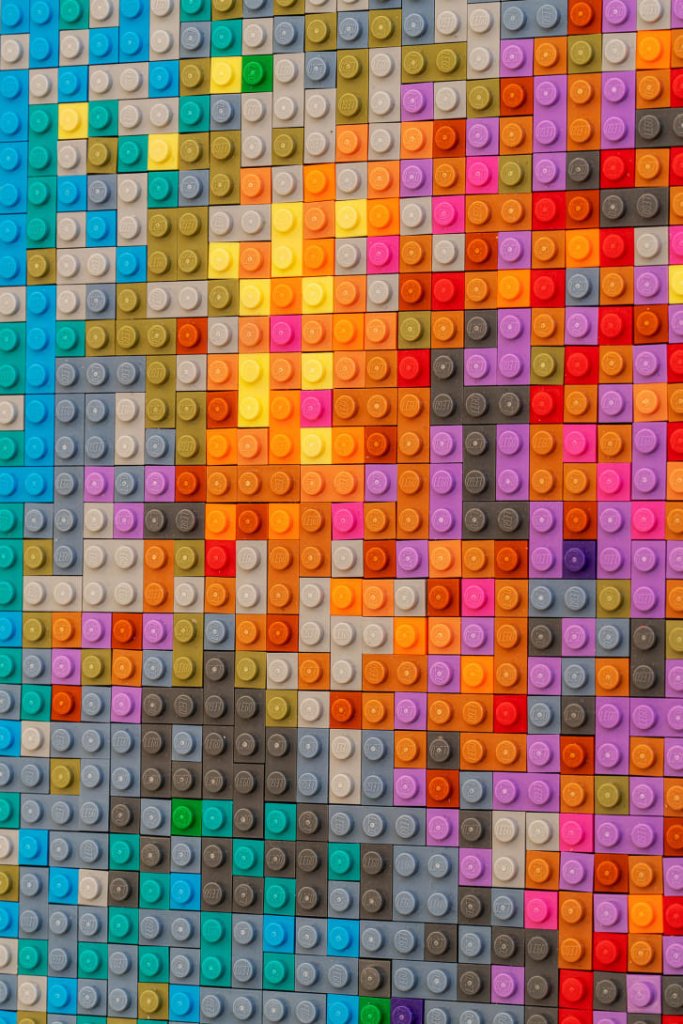 The nearly 50-foot-long piece will take up an entire gallery wall at the Design Museum in London. Credit: Ela Bialkowska/OKNO studio
The exhibition, "Ai Weiwei: Making Sense," will include other installations created on a colossal scale, including 200,000 porcelain spouts from Song dynasty-era teapots and thousands of fragments of Ai's own sculptures that were destroyed when his Beijing studio was demolished by the city's authorities in 2018.
Read the article on CNN